It is completely handmade not mass-produced. You can only get one glasses in the world.
※この項目は使用しておりません※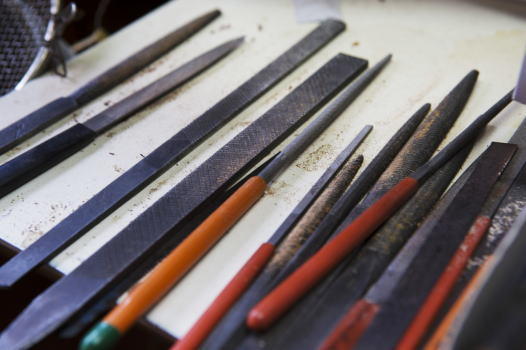 Spare time by using natural materials, the glasses that are carefully built has a unique touch and color that "bamboo" has, which other materials can not taste. It is a glasses satisfied by the person who took it.
It is glasses you can feel in the "five senses" of a human being who is weakening.
It is natural that bamboo such as bamboo, drawing bamboo and sesame bamboo is different, but even if the same type of bamboo is used to be cut out from the same bamboo, the same thing can not be done exactly.
Each is the original frame with only one in the world.
And, as time goes on, the color of the frame changes daily to a deep candy color, which is one of the unique ways of enjoying natural materials.
Bamboo eyeglasses of "DOKUSOUTIKUHOU" are exactly "living glasses frames", which makes me feel bored, as it gets used up, the original flavor of "bamboo" comes out.
Mr. Yutaka Kasashima graduated from local Fujishima High School, who is the creator of "Bamboo glasses", and has a career of manufacturing glasses for over 40 years, aiming at the same spectacle craftsman's path as Mr. Yoshie of his father. Moreover, its predecessor is also the lineage of "miyadaiku" in the generations "craftsman".
Originally we had been manufacturing cell frames etc. for many years. Ten years ago, when accompanied by the dismantling of the house, He came up with the idea of making bamboo glasses "He want to preserve" soot bamboo "stuck on the back of the ceiling somehow.
However, in the beginning, using round bamboo and using bamboo for several trucks until completion, it has repeatedly failed to think over and over for many years.
Currently, we have several patents in manufacturing bamboo eyeglasses. Also, all processes are handled by craftsmen, from stocking bamboo as material, cutting out material from bamboo, making parts, assembling and polishing.
In other words, it is handmade by craftsmen to every detail.
It can be said that very rarity value is very high because Mr. Kasashima is the only one in the world that can make this glasses.
●June 8, 2007 Patent acquisition Patent number3968240
●"DOKUSOUTIKUHOU" is a product brand name (trademark registered).
Registration No. 469 2340